Canon EF 50mm f1.8 USM

I acquired this as a birthday present from my girlfriend. It was not on my wanted list as I have already got the EF 50mm f/1.4 that is good enough. However, I am not taking this lightly as this has became one of my precious lens.

The Canon EF 50mm f/1.8 II replaced the EF 50mm f/1.8 in 1991. Because of its low price but relatively high optical quality, this lens has excellent value. It is constructed with a plastic body and mount and has a very simple design.
To those who don't know, this version was actually one of the most popular and sought after lens in the 50mm range. The current EF 50mm f/1.8 II is actually the successor of  the discontinued EF 50mm f/1.8  that was replaced in 1991. What makes this lens great is because of its low price, excellent value and high optical quality.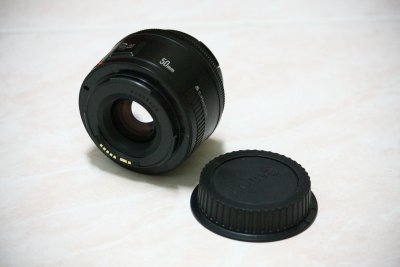 The body and mount gave you a plasticly feel which makes the design rather simple. Not surprising that it is very light, much lighter than my 50mm f/1.4. The length is 4.1cm and the weight is 130g.  The unit provides aberration correction where possible throughout the entire focusing range, from the closest focusing distance of 0.45m to infinity.

The AF system was operated by a micro-motor that makes simplification of the focusing distance window and ring. Optical wise, this lens is almost identical to its predecessor.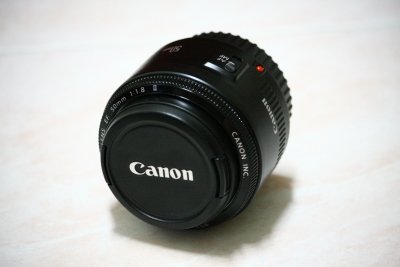 This lens is highly recommended if you want something more robust that the Canon 50mm f/1.8 but cannot afford the f/1.2. The pictures are razor sharp and the lens fits all Canon cameras that use has an EF mount.

This lens can go as far as f/22 maximum and the threads is a standard 58mm, suitable for most filters. On full frame cameras this lens is 1:1, and in APS-C sized sensor, this lens is 1:1.6 taking in consideration of the crop factor.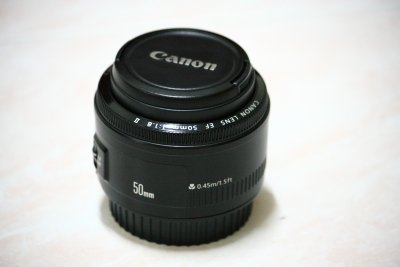 Canon EF 50mm f/1.8 II is proven to be a top notch in it's league and I bet majority enthusiast will be surprised of how sharp the images are. This lens is suitable for portraiture i.e. facial portrait as the neutralising mechanism does give the skin a warm feel.
[phpbay]Canon EF 50mm f1.8,18,625,,,,,,,,,,1,,,,,[/phpbay]