Transformers Preview in UK
Bloody fanboi speaks! Yeap yeap, we are the next one to feel the heat of the movie. Its UK's turn! I know its slow, and by the time of this writing, I bet most of you has already seen it multiple of times. But heck, I'm not gonna let my knowledge of the movie spoilers spoil my enjoyment. I'm not an anti-spoilers like some getting hysterical just because their story plot or climax was leaked or make known to them.

Anyway, who cares? I'm just gonna enjoy the show and have lotsa lotsa TF lovin in me! Oh yes, TF outrun (Harry) Pothead for good muahahah. The only contander that I wish toppling Pothead was Die Hard 4 and Spiderman 3. The rest I'm not too keen.
Well, off to the cinema later with my buds. Was very glad that TF and Simpsons official UK release date was exactly the same date as my birthday. Birthday pressie uh? Might go and see it again for the 2nd, 3rd, 4rd times until I acquire their DVD I guess.

In UK, special previews will be assigned to mostly VUE cinema chain. The screenings kicked-off on Friday midnight (20th) at a selection of cinemas up and down the country. There will be further advance screenings will follow on Saturday 21st, Sunday 22nd and Thursday the 26th.


"MH-53 power down now or we'll kill you" crap shit. Fry them puny mofos chopperface! Bah!
Here are the full list of cinemas in UK 'selected' to host the very first midnight screenings starting Friday as follows:
Odeon Sites – Manchester Printworks, Huddersfield, Tunbridge Wells, Dundee, Blackpool, Hatfield, Dudley, Cardiff, Bristol, Greenwich, Southend, Chelmsford, Brighton, Glasgow Quay, Canterbury, Norwich, Tottenham Court Road, Marble Arch, Kettering, Bromborough, Streatham, Lee Valley, Surrey Quays, Kingston, Stoke, Kensington, Coventry, Maidstone, Taunton, Exeter, Weston Super Mare, Bath, Blanchardstown, Coolock, Gateshead, Southampton, Trafford, Newcastle East, Dunfermline, Wrexham, Tallaght, Basingstoke, Bournemouth, Swansea, Salisbury, Leicester, Telford, Leeds Bradford, Worcester, West Thurrock, Uxbridge, & Bridgend
Cineworld Sites – Milton Keynes, Crawley, Glasgow Renfrew St, Dundee, Hull, Middlesbrough, Bradford, & Luton
Empire Sites – Leicester Square, Newcastle, Basildon, Sunderland, Swindon, & Poole


I love Blackout fry SOCCENT Qatar.
I'm rollin' out fer' now. I hope when I'm back from the movies, I am more chilled. Just had a fiasco with someone. I almost wrecked the house like Megatron did.
Oh, did I sounded like I'm glad I really did? MOFOs. Here are pics of the crowd exiting after the show;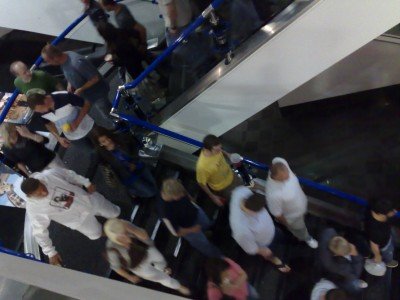 Happy people.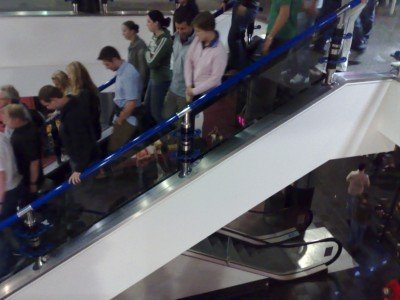 Another bunch of 'happy' people (I guess)