Tokina 17mm AT-X 17 AF PRO

Well, what can I say about Tokina 17mm AT-X 17? I admit I bought this in a whim via eBay when desperately finding a wide angle for my gear. Since Canon is damn pricey, I cannot afford to buy it. At the beginning I have no idea about the existence of this brand, Tokina. Only after buying it from eBay and did some reading about it I realise this underdog brand is pretty credible in their products.

Based on the reviews I read from Fred Miranda's blog, almost every Tokina lens was rated high. This is an awesome haul although it was purchased merely based on desperation. Tokina 17mm AT-X 1 that I had here is a canon fit. I got it for £127, which was a bargain!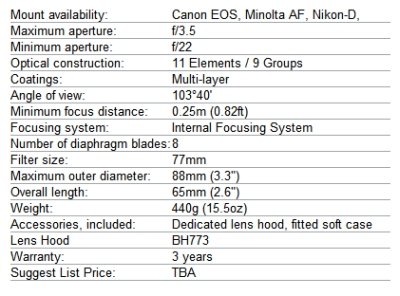 I heard that this model has been discontinued though I cannot verify it, but I would welcome anyone who could. I am not a big fan of prime lens, but this lens is good enough to have if you haven't got the budget for a Canon high-end wide-angle.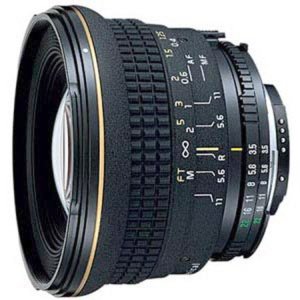 From the info I got this ultra wide-angle lens make use of premium quality HLD (High refraction Low Dispersion) glass elements created by Hoya Corporation exclusively for Tokina. This version has a retractable hood, an AF/MF switch attached near the focusing ring. The body has a creased finishing surface for a secured handling.
This lens includes a Focus Clutch Mechanism. It claims that this mechanism ensures a faster and smoother auto focus though I find it struggling in low-light. The barrel was made of aluminium with chrome plated brass mount plate. The filter thread is 77mm, so if you intend to have 3rd party filters attached to it, make sure it is 77mm. The hood is removable. You can either have them screwed backwards for storage and low-light photography or frontward for shooting in a high noon to minimise flare.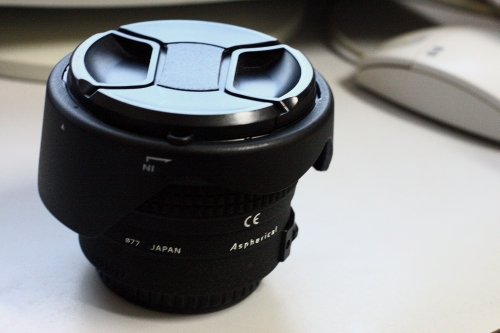 This lens is heavy for starters. What is dodgy about this lens is the AF/MF switch which is almost otiose. The switch allows you to switch AF to MF mode only if the focus ring was at infinity. I think that is quite ridiculous as the switching on the lens can be deemed useless when you still need to switch them on the body. Why the double task involved? Also the focus engage disengage ring is extremely hard to switch make it a cumbersome to fiddle.
The lens offers almost no flare or ghosting, and it's ability to keep it up to a minimum on certain angle where many others fail should be applauded. The colours produced are fantastic and very contrasting. Not only the pictures are sharp, the vignetting are also kept to a minimum. Depending on what angle you shoot, some corners can be blurry especially in small apertures.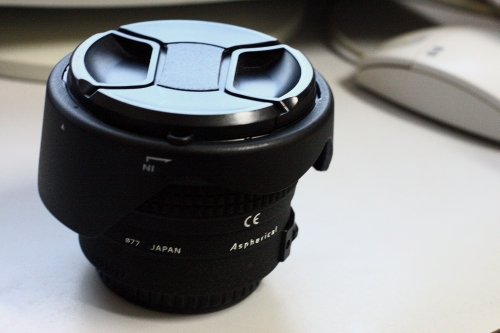 What to care for is the mounting and dismounting part of the lens as the rear element is quite protruded. Also when capping the rear and front lens cover need to be done with care. You definitely not wanting to touch or scratch the front or rear element.
This lens is almost perfect in very aspect. The sharpness is one aspect that is why it should be considered. What was surprising, the contrast can level L-lenses performance but of course not the price! This lens is an excellent alternative for anyone wanting a wide-angle without spending a hefty sum of money to enjoy wide-angle experience.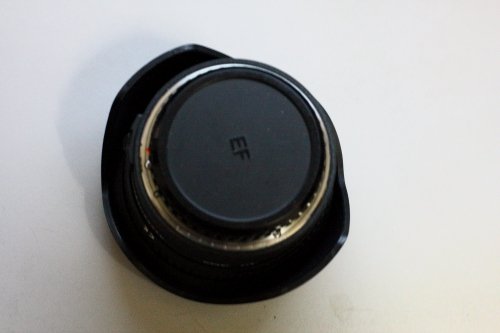 Here are the summary of the pro's and con's of this Tokina gem.
Pro:
Cheap on price
Extremely sharp
Excellent contrast
Fantastic travel lens on  full frame or a 1.6x crop factor.
Good color rendition,
Solid feel
Great distance indicator in MF
G00d quality in build
Barrel distortion minimum
Ghosting minimum
Lens flare minimum
Beats the crap of some L-lens
MF superior than AF
Cons:
Blurred corners at certain angle
Awkward AF/MF switch
Dodgy MF clutch
Crawl in AF, hunts in dim light
AF inferior than MF
[phpbay]Tokina 17mm ATX,18,625,,,,,,,,,,1,,,,,[/phpbay]