Berkshire Weekend (Day 2)
Not much on Day 2 as everyone was subsequently having hangovers the next morning. The initial plan was to set-off to Windsor Castle or visit Legoland, but it became all-talk-and-no-actions as everyone was busy lazying around. So we ended up having breakfast; a simple and quick one cooked by Soomi.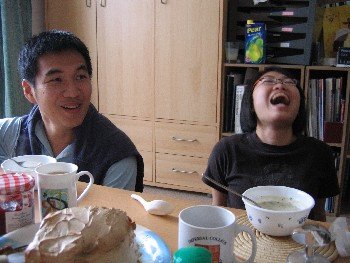 Bwahahaha..hahahaha…muahahahah – that was L.O.U.D!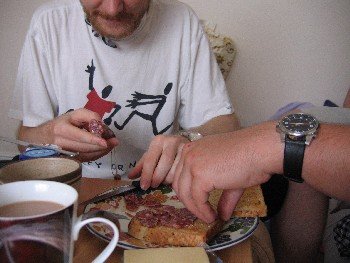 What the white guys are havin…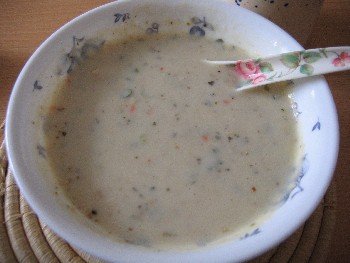 My modded Thai soup. Kinda nice though not authentic
I had some Thai soup and some cake while the guys have bread with ham, traditional European bread dish. As soon as everyone finished, we end up lazying again. Instead of lifting our heavy butts out to go to Legoland, everyone suddenly sparked a conversation about having a vacation in Malaysia.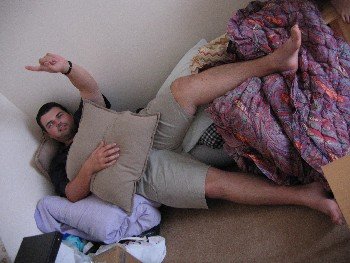 Our definition of piggin'

Another silly antic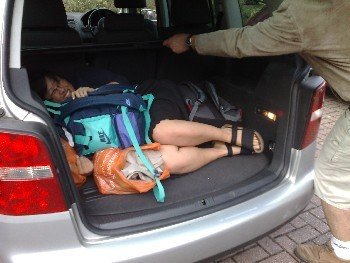 Soomi got booted
The idea was awesome and I have expected we will have a lot of good fun out of that traveling to beaches and mountains up north and as far as the east coast. Everyone was busy on their laptop all the sudden checking flight tickets. Instead of going to Windsor Castle, our time was basically wasted on browsing through the sites until noon. Soon when we realise, it was time to go. So we pack up in a haste to avoid jam from people escaping London to go back to their hometowns or villages after a weekend out in the metropolitan.

Bumper to bumper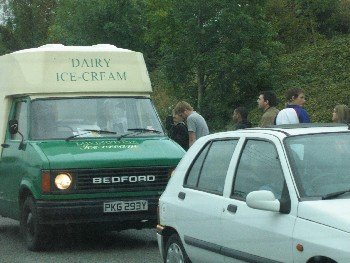 Opportunists at work

Opportunist at eating
Our 45minutes drive out of M4 was smooth. Nightmare only started in the middle of Reading to Hungerford where the traffic was halted by an accident a mile away. Imagine the build-up occupied by stalled cars just gets longer & longer. I understood that emergency services are doing their best to clear up, but we have waited from before the sunset to the night in a pitch dark.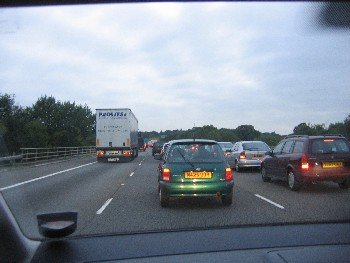 Finally moving!

Gettin' dark..

Now its pitch dark

More bumper to bumper madness
Only past 8pm, cars start moving but in a very slow phase bumper-to-bumper. Accidents are prone to happen again if road users doesn't want to adhere to simple rules. At nearly 9ish, we stopped by at a small village pub for a quick wee & drink. Surprisingly the small village pub was quite full of patrons; all fellow victims of the motorway jam.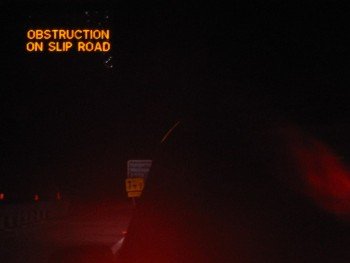 Nearing the accident spot, but we prepare to divert

We are diverting NOW.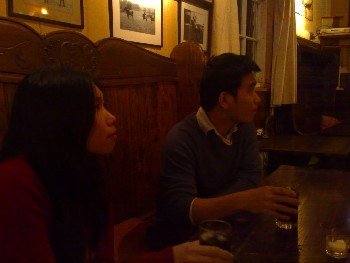 End up in a pub

The ambiance?
Just like us, other patrons were waiting for the closure to be reopened as emergency services are packing up to leave & motorway authorities are manning the traffic flow & cleaning of the scene. We waited for nearly an hour before continuing our journey. Guess what, we reach home just right past midnight. Thank god what a trip!!!