Countdown To Moonies

Happy Mid-Autumn Festival to ya'll mooncake freaks. Let us all sing an ode to the babe in da moon, Miss Chang Er. Hope ya got a nice life in da moon always. Oh, yea. Neil Armstrong says hi to you and your crazy bunny. Any of you suckers munching mooncakes while reading my post?

I am not, but I did few weeks back.
But I already gobbled up around 6 moonies since last month, and the latest, 4 moonies in 2 days around 2 weeks ago. I personally like all moonies as long they don't come with that pungent salty egg in it. Yuck.
I have the honour this year to consume around 5 different flavours in one go, thanks to BB.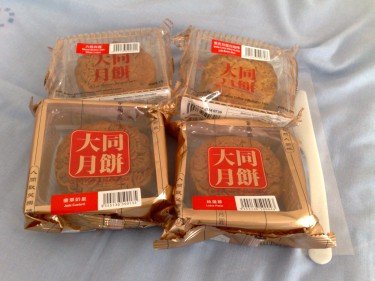 4 Moonsketeer…yummy!
Look at those eggless layers!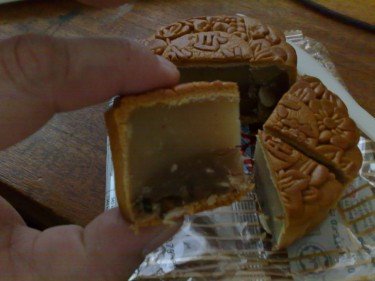 Melt in even in your fingers!
Anyway, I've got mine. How about you? Enjoy your moonies peep.
P/s: Thanks BeBe for those moonies. Love um to bitz.