Easter Roast

For previous years, Easter holiday celebration will definitely be an outing or trips outside town with the gang. As for this year since the gang's 'membership' has dwindled, trips and outings are not devisable anymore. Therefore we decided to celebrate it the homely way by having a decent dinner, and treat ourselves.

This year, Soomi and Joerg hosted the dinner in their home, and the host prepared lamb roast for us accompanied by our potluck dishes. I did some last minute odd-flavoured curry thingy, Ivy and CJ did the cake and some 'rice'? (Forgot the name of that grain. DUH).
Nuff' of words, let the pictures do the talking;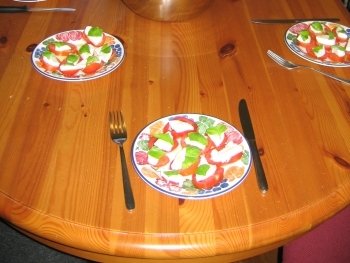 Starters – mozarella in olive oil. Joerg's specialty.

Makan time. Backdrop is Soomi & Joerg.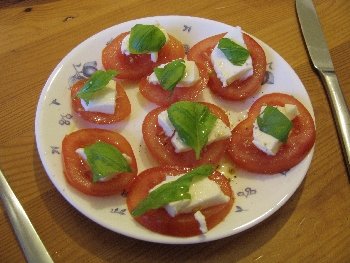 Ohlively…my plate

Soomi's specialty – the lamb roast as main course. Yummy!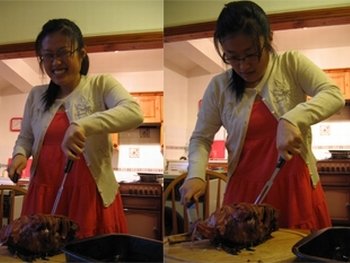 The two-faces of Soomi muahahaha…

The excellence of a typical German beer called 'Erdinger'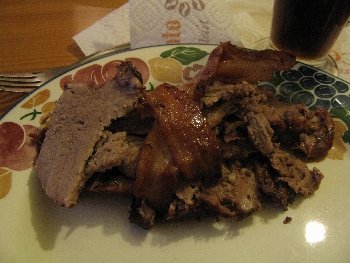 Roast lamb slices

Pop the cork Joerg!

Salad in olive oil. And its oily.

Ivy pitching on her friend's dog while we look on.

The line up of German beers. They are saintly cos they are monastery beers!

Cake by Ivy..very mild sweetness, just the way I like it. Beats the crap out of Tesco's rubbish.

Seriously Ivy, you should open a cake shop.

Soon-to-be birthday boy Tim doing his official cutting.

Macro closeup for this yummilicious cake.

The Wolf's …ah wooo..ah wooo's. Thanks host!
Check this clip as well, being youtubed…
MVjBzNnfcho
Absolutely full & bloated. Thanks Soomi & Joerg for your awesome hospitality. Complimento!