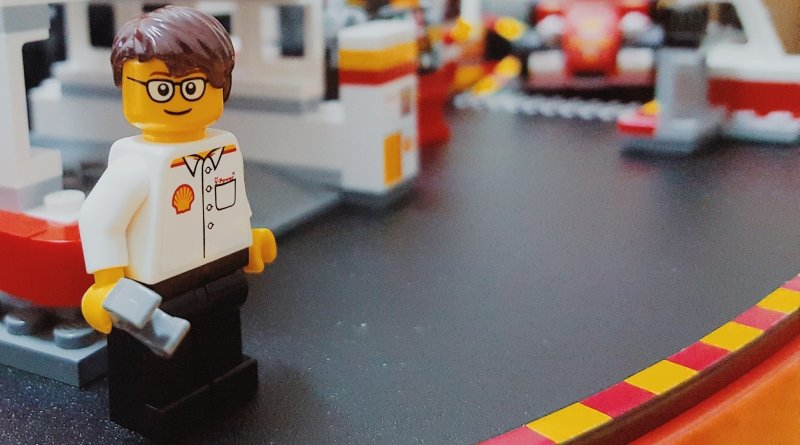 Craze in Completing Shell V-Power Lego Collection
Completed at last, my 2015 Shell V-Power Lego collection! It has been a grueling 7 weeks of collecting these series that involves scouting around in Klang Valley Shell stations up to my hometown, Bidor as well as help from relatives.
It has been one of the anticipating thing for collectors when Shell, Ferrari and the LEGO® Group teamed up once again this year by bringing six, brand new, motor racing models, all exclusive to Shell.
The 2014-2015 Collection consists of four Ferrari car models – F12 Berlinetta, F138 Formula One racer, 250 GTO and 512S; a Shell station with a Scientist LEGO Mini figure modeled after the one located on Ferrari's private Fiorano test track in Maranello; and a Finish Line with Podium with a Ferrari Engineer LEGO Mini figure.
To purchase them at a price of RM9.90, customers will need to refuel at a minimum of RM40 worth of Shell V-Power 97, Shell V-Power Racing, or purchase a 4-litre bottle of Shell Helix lubricant (Ultra, HX7, or HX5).
Alternatively they can also purchase them at a price of RM13.90 when they refuel RM40 worth of Shell FuelSave 95 or Shell FuelSave Diesel. However, only the limited-edition Shell Tanker model cannot be obtained through this as it has to be Shell V-Power 97.
Collector's Case also available for the models to be displayed, all at the price of RM70 with a minimum spending of RM40 of any Shell fuels or lubes.
The cycle of releases will take place EVERY Sunday starting from 1st November until 13th December 2015. Purchase period will be on until January 31, 2016. The sequence of releases weekly as follows:
First – F138 (Nov 1)
Second – Shell Station (Nov 8)
Third – 250 GTO (Nov 15)
Fourth – F12berlinetta (Nov 22)
Fifth – 512S (Nov 29)
Sixth – Winner's podium (Dec 6)
Seventh (Final) – Shell tanker (Dec 13).
Here are my collections: