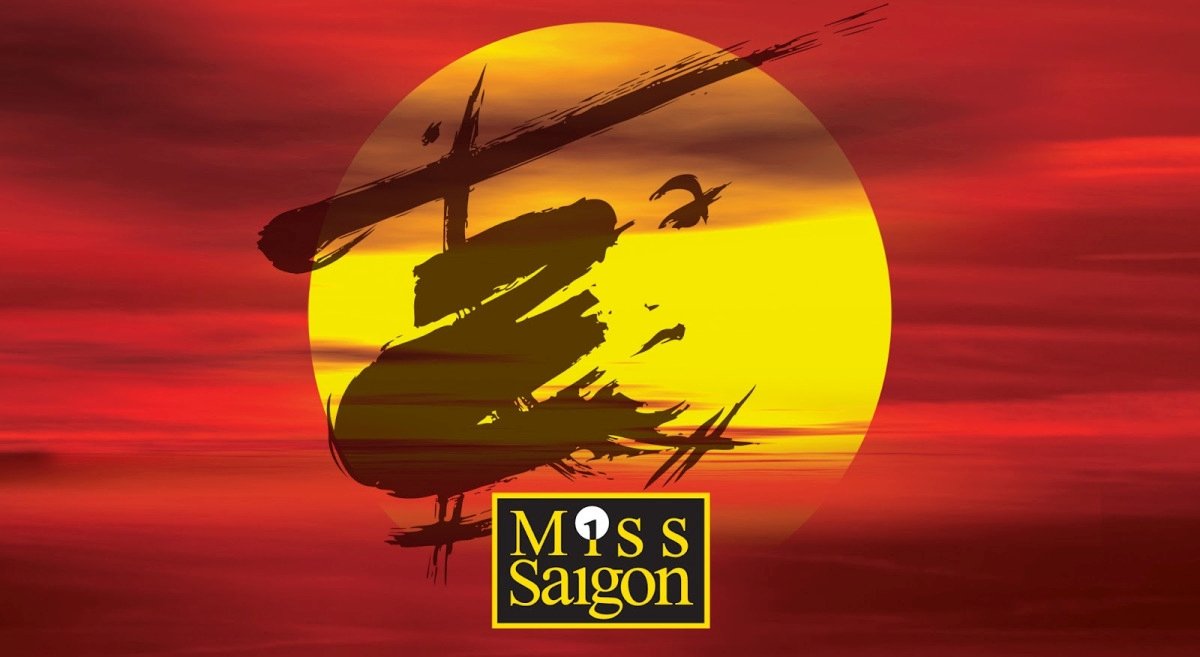 Miss Saigon
Woke up before noon and managed to watch Shrek 2 with Teh at 11.40am. We were late 5 mins but we managed not to miss anything. Finished at 1pm and walk to City Centre via National Marine Aquarium. Lotsa tourists in Sutton Harbour & Barbican. Head to KFC for lunch. Met Simon & Michelle at Boots and apologised for not answering their invitation to have dim sum in WT earlier.
Watching Miss Saigon
Arrived home and get online till late afternoon. Ah Peng come in my room and offer to cook. Finish up my laundry. Had dinner at 6pm with Peng & Teh. Shower & dress up 6.30pm walk to Theatre Royal with Teh. Entered the theatre at 7.20pm after having some beers at the lounge.
It was packed with old folks and i think we're the only chinese there…seen other Asians around but i think they were Filipinos or Thais.
Went in, get a flyer and find circle K, no. 21 & 22. Damn nice position. Take a few pics. Show was on at 7.30pm sharp and we were entralled with the spectre of the show till 9pm. Break for 5 and damn we don' even have enough time to finish our 2nd round beers at the lounge as when we exited it almost take us 5 minutes just to get out cos the queues were long!
Was really excited with the play by Miriam Marasigan as Kim (damn she is gorgeous!), and Jon Jon Briones as the Engineer and he was hillarious..some touching songs includes 'Sun & Moon', 'Why God Why' and 'The Last Night of The World'. Damn nice! Learnt about 'Bui Doi' aka Dust Childs…something of an American 'leftovers' in Vietnam War.
Fire Spectre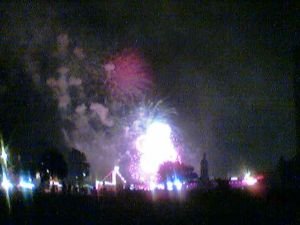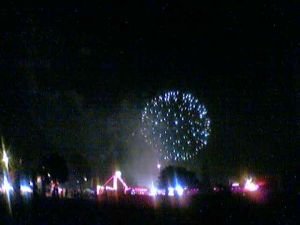 Miss Saigon finished at 10.05pm, head to the Hoe…sat at the park watched the Fireworks Competition. After 10 mins head to the esplanade and meet up with Teh's subject – Gracie and Tina. I got myelf some burger n fries as snack while Teh accompanying them to the bus stop.
There we parted and went home. Online and downloaded Miss Saigon mp3's till i went to bed..Teh come over to request for the Miss Saigon mp3 files…and i played Sun & Moon all over via my Winamp till i sleep. gosh…what a nite!
References:
Miss Saigon Official website
Theatre Royal Plymouth Official Website
BBC Plymouth on Miss Saigon