Random Pics: 28/7/07
Some randoms again with some horsey theme. Well, it was just a day after my birthday anyway and the theme does relate to my zodiac. Was born in the year of the Horse, therefore was trying some shots on this orangey-salt moulded-horsey using the natural light and soft-shoot effect.
To get average crispness on your N95, shots try not to use any flash at all. Use macro (Close-Up Mode), disable flash, image setup change to cloudy so to 'lie' the focal mechanism to behave as if you have no light at all. In Cloudy mode, N95 will tend to push itself more to ensure your object has sufficient light.
More pics here;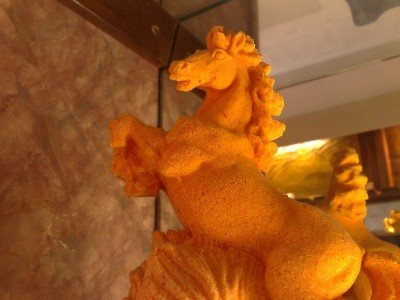 Seeing orange, neighing orange

Full-sized Mista Gallop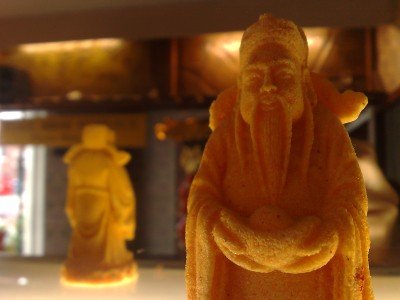 Let's play god…
Keep your exposure unless in circumstances that there's little light that cannot be manipulated towards the options listen, then its best to extend it. In Sharpness, change the settings to normal so that your shots wouldn't end up with lotsa grainy bits and noise.
Experiment around!