Merdeka After All

In conjunction with our nation's recent Independence Day, UK papers has published a section with articles dedicated to Malaysia's economy, social and politics. Believe it or not, I was rather startled to have stumbled across a section with KLCC with other skyscraper published as the frontpage of the column. I soon found the articles rather biased on certain matters.
I refrain from elaborating much as the pic below will tell much more;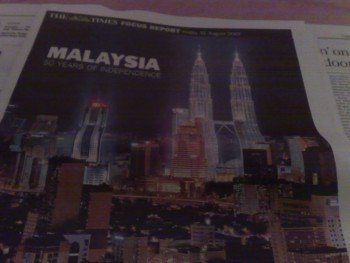 Our proud skyscrapers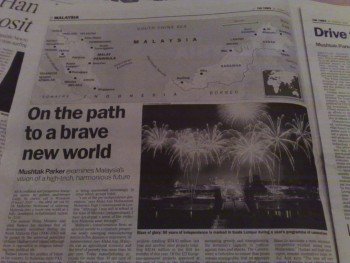 "On the path to a brave new world." – Wow we are still 'new'??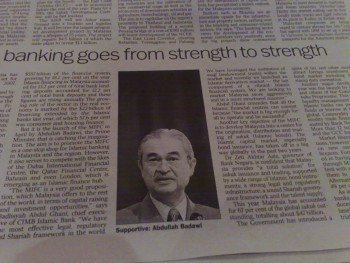 Hmm, not so proud on this. Mr.Sleepy.

Whoa…gangster Uni who took students laptop for fun!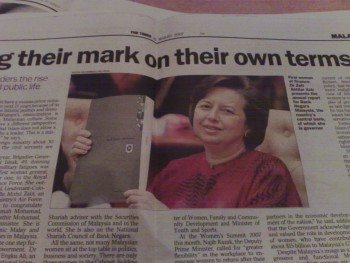 Zeti Aziz also wanna be a cover girl. Never too old eh?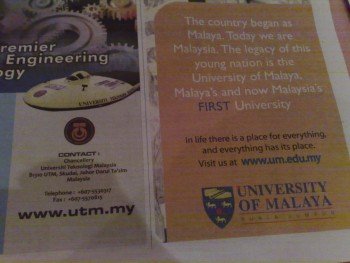 UM & UTM also doing promos.

Jalur Gemilang avenue

Khairy Jamaluddin's cousin

Promoting the nation with an angmor face. So politically correct. Dumbfucks.