Bloody Book
The bloody book that I have been waiting to read will be launched, tied in with a public forum this Sunday, May 13th 2007. I soooo wanna know what's in and this book is definitely a must-have item for me in 2007.

Public Forum
Revisiting May 13 Tragedy:
Race Relations and National Unity After Independence
Speakers: Dr. Syed Husin Ali, Dr. S Nagarajan, Dr. Kua Kia Soong
Moderator: Elizabeth Wong
Date: 13 May 2007, Sunday
Time: 10.00am – 1.00pm
Venue: Selangor Chinese Assembly Hall, 1, Jalan Maharajalela, Kuala Lumpur (off Petaling Street)
Free admission to the book launch and the public forum. The public forum will be conducted in Bahasa Malaysia and English.
For more information:
Ms. Enalini Dewi Ellumalai : +60 3 77843525
Suaram : Web | Email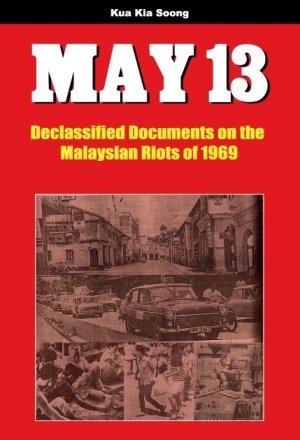 I never have thought that a controversial book like this can be released in the first place. Seeing the government who have been tight-lipped for nearly 40 years, one never assume that this publication can be allowed to be produced, and officiated to the public about the truths of the 13th May tragedy.
This book will be one of the books that I will enjoy reading this year as I am not actually an ardent reader nowadays but heck, curiousity does kill cats!
I hope this book can reach me before the bigboys change their minds.