Cemetery Picnic
This post is something from home – a Sunday cemetery picnic for the whole family! No. It ain't no April Fool's joke, this is for real. It's Qing Ming lah, the Chinese celebration for the dead and departed. It is also a celebration to pay tribute to our ancestors.
For us is kinda like a 'picnic' cos it falls on a Sunday.

I missed this occasion for 8 years in a row now. My last tribute to my ancestors was in 1999, just before I come to UK. Missed this occasion tremendously as this was a 'fun' family outing to the cemetery early in the morning. Other tribute-payers come as early as 8am to avoid jams, and we are usually one of the early birds to do so as well. There in the entrance to the necropolis you can see many other families come thronging to the headstones of their loved ones, making offerings, praying and also weeding the surrounding.
Not forgetting the chicks! Spag strips and tight pants to cemetery? @_@
My late grandpa's cemetery was located on the north east side of the town just few miles near the recently proposed National Botanical Garden site nearby the Gepai Waterfalls. Great grandpa and great grandma's cemetery are also located in different sites with great grandpa's cemetery located in Jalan Bruseh, on a small foothill overlooking the Bidor PLUS toll plaza. Great grandpa's headstone was even visible from the highway itself. Great-grandma's was just less than a kilometre away from great-grandpa where her headstone is just beside the road of Jalan Paku, surrounded by a Malay village on the opposite side of the cemetery grounds. The cemetery on this side is much secluded, compared to great-grandpa's.
On this day, we will bring a container of kopi-o, a fave of my grandpa with other items such as his fave fag lit alongside the joss-sticks. It's a family social hour as we are up chatting with cousins, aunt and uncles cracking jokes or taking photos.
At times we be strolling along the avenue looking at headstones of other 'faithfully departed'. Not sure if its right to do so but it can be quite disturbing to see photos of the deceased who are sometimes the same age or younger than you. It was indeed a disheartening scenario to see the young die young.
Well, here's 2007's Qing Ming from home, may these photos via this post be the archive of what I have missed back home in the past years.
Great-Grandma's Site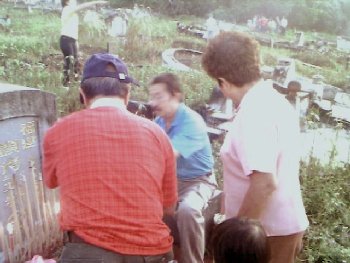 Uncles workin on the offerings & joss sticks.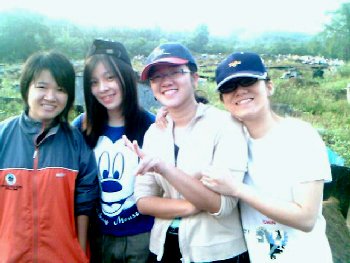 Sis & cousins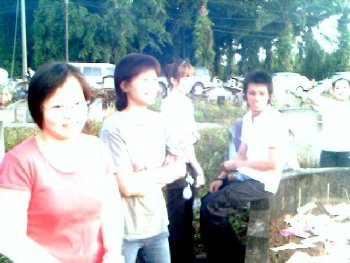 Jalan Paku cemetery. Noticed the long row of cars?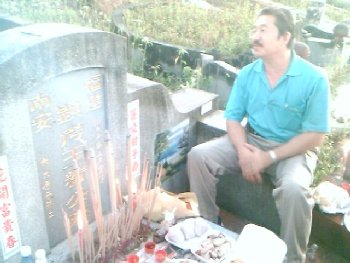 Uncle David & his grandpa.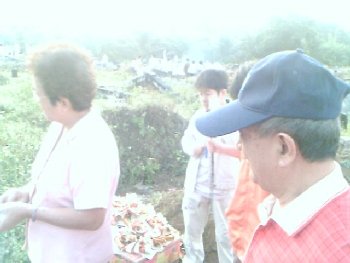 The tribute-payers.
Great-Grandpa's Site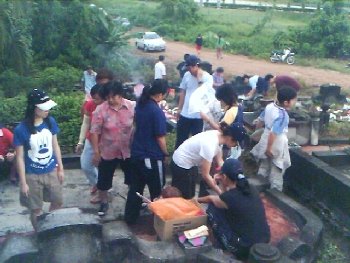 Great-grandpa's site in Jalan Bruseh.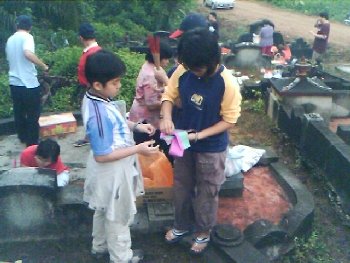 Young cuzzies helping out.

More cuzzies helping out.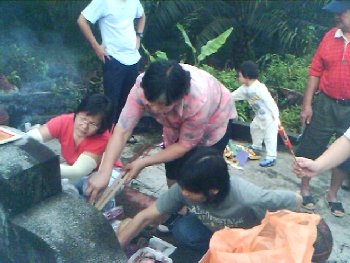 Aunts & cuz offering prayers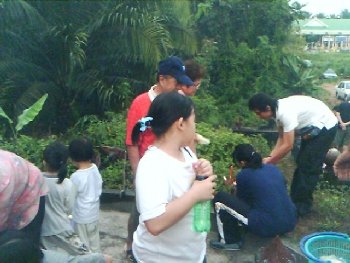 Note the Bidor Plaza Toll on the top right? Toldja…

Can see the highway barrier on the top.
Grandpa's Site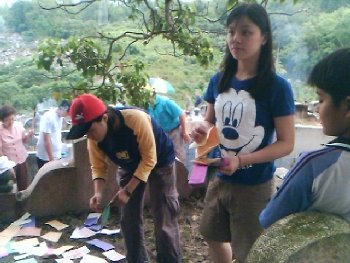 Sis & her lame pose at grandpa's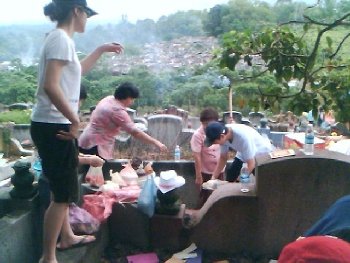 Cousin sis ordering sumthin?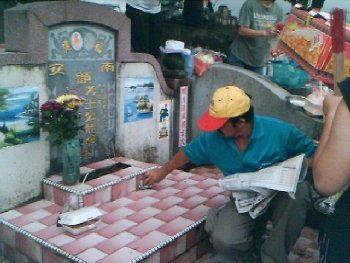 Grandpa's headstone. Not that bad dispite the age.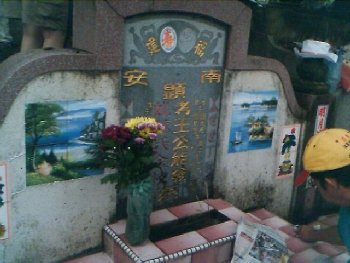 Hope u enjoyed the kopi-o, grandpa.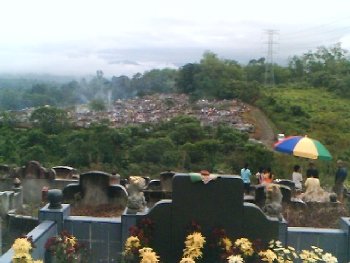 Serene view of the hills.