Chillin' At Joerg's
Planned alot of stuff, but none of them can be executed. I do hate myself, my room and my procrastination. FUCK.
All my web project – down the drain
Spring cleaning – down the drain
Planned some sports & exercise – down the drain
Failure is me. GAH.

Anyway, some random pics in Joerg's & Soomi's place.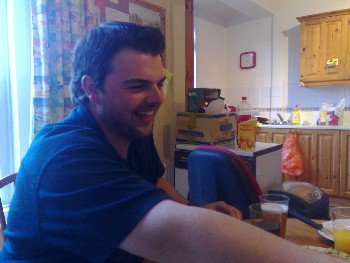 That's mine mine all mine! Keep your hands off!!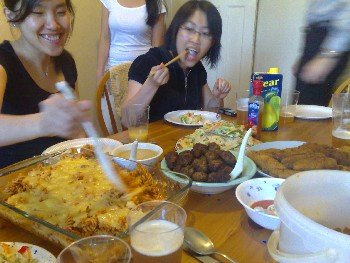 Bleargh….into my mouth into my mouth, bealrghh..

Story story, thai story got kah?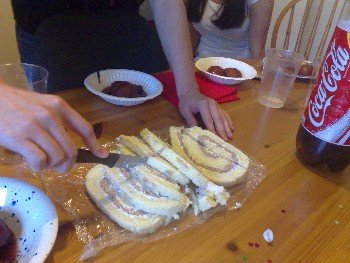 Swiss rolll….rollin rollin…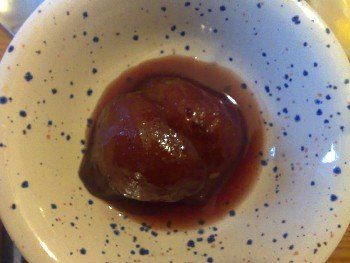 Joerg's pear dessert cooked in red wine & cinnamon. Damn nice sayyy..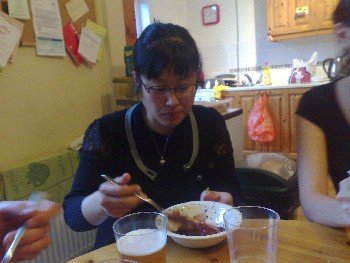 Soomi's scoopin dessert.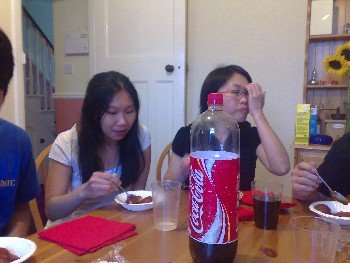 Ivy: Adoi…..my next is smelly aah, sure some butt-burst gas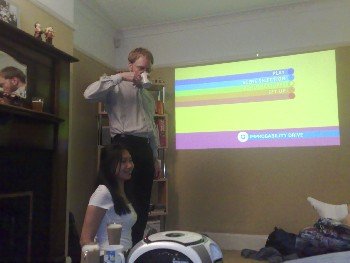 Joerg: I'm stuck. I'm havin a break. Someone tweak the res please.