A Meal & A Movie Gathering

Watching Die Hard later so we lot went for a meal in Old Orlean's restaurant. It was a gloomy evening. We went in unreserved but the restaurant was semi-packed, so we still got a free table to occupy. We were given the front table few yards away from the entrance. The table was too dim-lit, that we had trouble looking at our menus.

After makin our orders we chat away scribbling the table (you are allowed) with some crayons like we always did. From some anime to some lewd scribblings; all done before. The meal comes after some long wait. Unsure why. Still you can't expect much professionalism and quality service just because they are American chain. I detest that.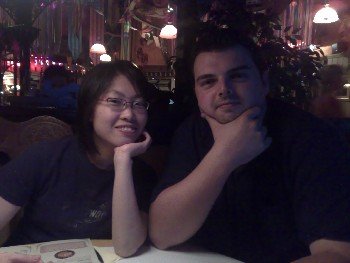 Ivy's last pose in Plymouth before 'jetting' off.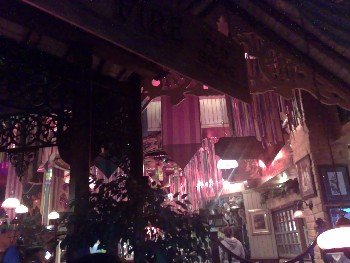 See how gloomy it is

Scribble scribble…scribble away
Out of many occassions dining here. This time was the worst. We were given stained cutleries. Stained as in unpolished and unwashed properly. Gross.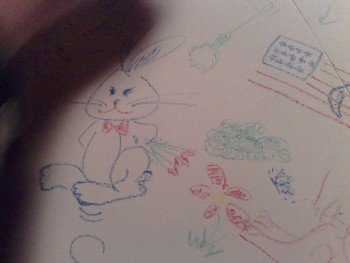 Soomi's artwork. You never knew huh? She can draw!!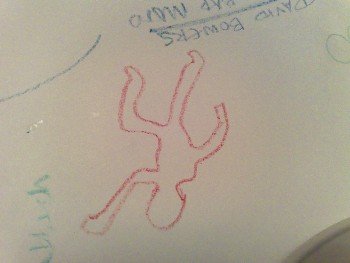 Murder she wrote?
Wasn't pleased with my food either. Crappy portion with some unregulated way of cooking leaving some overly done and some immensely uncooked. I was so tempted looking at the table next to me who have had sizzling meat dish with curry-like thick sauce on it. If I haven't ordered my stuff, I might approached that table and ask what are they having! 😛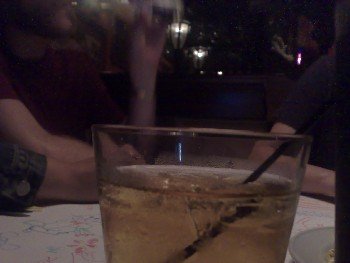 My cocktail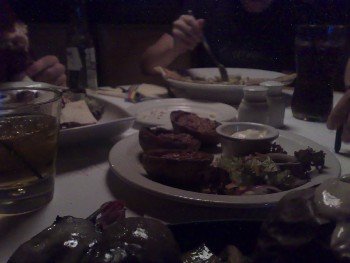 My meal – breakfast in the nite time.
Oh well. Maybe I expected too much this time. As we entered the cinema, we saw this;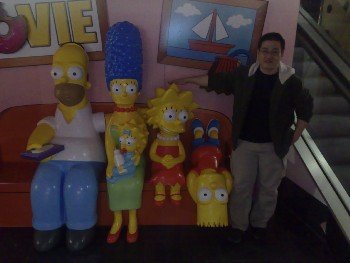 Simpsons for premiere
We were immediately Simpsonized. Bart remind me of the stupid college thief who stole Bart for a laugh in Malaysia. Kudos Bolehans..
Z4NZ7T5-wJA
Congrats to Ivy & Soomi who is leaving for Bracknell and London for their new jobs. best of luck in you guys.