Old Orleans

Once again I go 'jalan-jalan cari makan', and this time I'm diggin American cuisine with mostly Creole, Cajun and Italian influence. Old Orleans is located in the Barbican Leisure Park (BLP) was known as one of the best American restaurant chain in Plymouth that offers a miscellany of specialty of South American.

As American itself is influenced with many blend of cultures, Old Orleans simply completes everything by offering a range of Cajun, Creole, West Indian, Italian and French. The tastes can be as mild or hot and spicy. There is wide range of dishes to choose from including 8oz steaks, burgers, grills and chilli. The menu is simple yet concise consists of starters, main courses and desserts with category-specific themes such as grills, sharers, burgers, jambalayas etc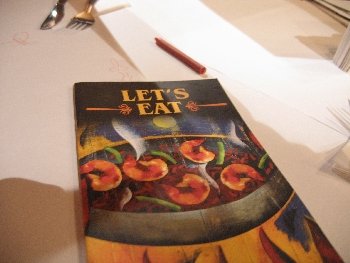 The menu
I ordered Mardi Gras Grill which comprises of some spicy salad, a chicken, prawns and the guys ordered burgers, spaghetti and grills which was dfferent from mine. The cocktail is simply exquisite with fancy names and there's just too many to choose from. I got mine called 'Hurricane', a mixture of fruit syrup (orange, pinepapple & grenadine syrup), Black Rum and Bacardi.

Hurricane and his sidekick, the coke.

Hurricane and his sidekick, the coke II – the bottom macro shot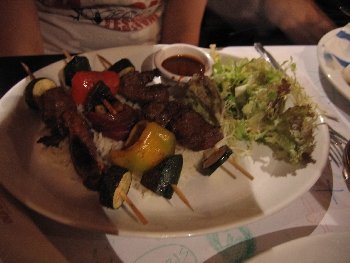 Ivy's grill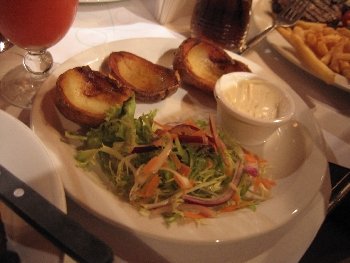 My jacket potatoes with not so-sour dip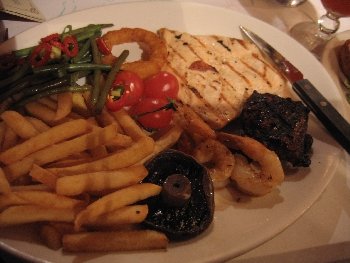 My grill – the Mardi Gras
The atmosphere is very 'southern' with the restaurant being decorated with American style wild-west. No cowboys though, but the ambience is simply marvellous.

Wahey, we are in the deep south!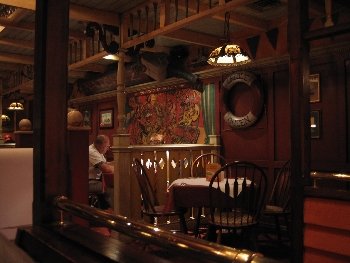 Neighbouring tables

Old and monumental photos on the wall

The corridors from the entrance
One interesting thing about their tables is, you are allowed to draw, scribble or just write anything on the table itself with the crayons provided on each table. The table-sheet is actually a drawing paper layered on-top of the table cover. You will be immediately transformed to a pre-schooler when you seated as it was so well understood, crayons on a free-hand will go around so well. The guys immediately draw and scribble words and images expressing how they're feeling at that moment.

Scribble scribble…

Every soul got a child in em'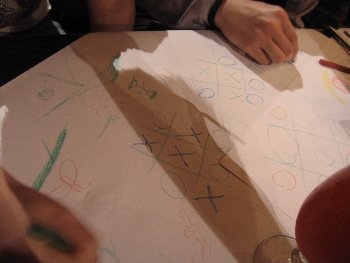 Tic tac toe-ing
As usual, we managed to camwhore to entertain ourselves before the food came.

The guys at the front

The guys at the back
The damage done before we left;

Grrr…damn full

My neighbours' damage.
And some good laugh videoed;
QGN-Pt62KcE
We left and played some games in Tenpin before watching The Shooter by Mark Wahlberg. I long craving action-packed movie and this flick is just definitely the right choice for my adrenaline-boost.